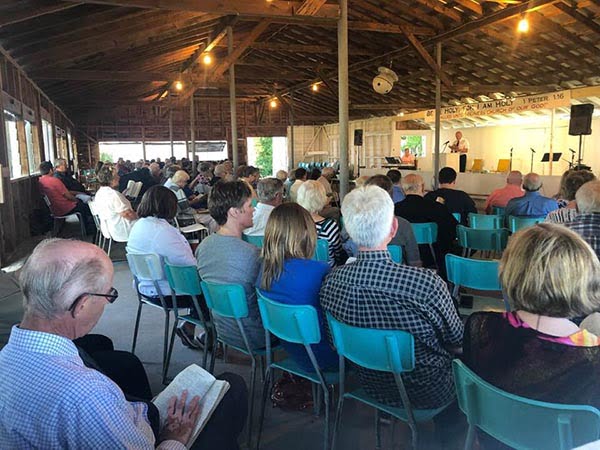 2807 Rutledge Road
Sydenham, Ontario, Canada
Camp Pastor: Vernon Scott
1-613-453-1158
A Ministry of:
Sydenham Holiness Church
Box 8
Sydenham, ON
K0H 2T0
Info
PLEASE NOTE: Due to the effects of COVID-19 and various restrictions on travel and meeting sizes, Sydenham Holiness Camp Meeting is cancelled for 2020. We look forward to meeting again in 2021. Although Camp is canceled, there are some activities taking place at the camp. 
Every summer people gather from a variety of churches across several denominations to take part in a unique opportunity for worship and evangelistic outreach at the Sydenham Holiness Camp. Some people have been coming since their childhood and are now in their senior years, but there are always new faces that come to experience the blessings of the fellowship of camp meeting.
If you have been blessed by camp meetings of the past then we would love to hear about it.
Sydenham Holiness Camp Meeting is supported by donations.
If you would like to help in any way then please click here.