Vancouver Standard Holiness Church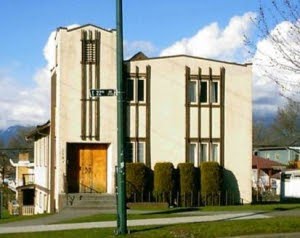 STANDARD HOLINESS CHURCH OF VANCOUVER
3101 22nd Avenue East
Vancouver, BC, Canada V5M 2Y7    MAP US
604-431-6820
Schedule of Services:
Sunday School – Sunday @ 10:00 AM
Worship Service – Sunday @ 11:00 AM
Evening Service – Sunday @ 7:00 PM
The Vancouver Standard Holiness Church has services at two extended care homes and is co-sponsor with 4 other churches of Newbrook Camp in Alberta, Canada.
PLEASE NOTE: While the church building is closed due to current restrictions, church services are still happening via group video chat. Please use the Contact Form to send us a message if you would like to join us anytime.